Emilie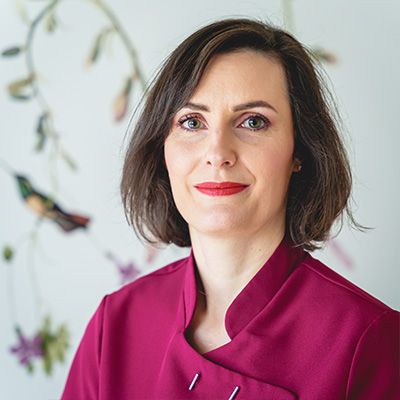 When I finished my studies, I moved to Finland in 2005. In 2012, I opened a shiatsu practise in Jakobstad-Pietarsaari in Finland. In 2015, I needed to go back to my roots, so I moved back to France.
During my experience in Finland, I encountered a strong need to focus on myself, my interests, and what I consider the foundations of life: nature, spirit and physical harmony. It was during this time that my interest in shiatsu, reflexology and aromatherapy was awakened.
I love the quote:
"Life is like a rainbow: it needs both rain and sun to show its colors." A. Ramaiya
The human being is a fascinating subject because we are all moved along by forces that deserve to be heard. It is worth listening to our bodies so we can enjoy life and all its many colors.
See you soon!

Career
2021 -
Advanced course in the use of suction cups in Angers (Instructor Florence Dardaine)
2015-2019 -
Perfectionment courses in shiatsu in Tours-Luynes (Instructor Hervé Eugène)
2013 -
Emboying 5 Elements Principles in Shiatsu Practise in Helsinki, Finland (Instructor Rex Lassalle)
2010 - 2013 -
Master Course in shiatsu from the Finnish Shiatsu School in Helsinki, Finland (Instructor John Lewis)
2010 - 2011 -
Diploma Course in shiatsu from the Finnish Shiatsu School in Helsinki, Finland (Instructor John Lewis)
2010 -
Certification in Foot Reflexology according to Chinese medicine from the Wu Xing school in Angers, France (Instructor Marc Frémaux.)
2010 -
Certified Aromatherapy Advisor from the Wu Xing school, Angers, France (Instructor Marc Frémaux)